JOIN THE CLOCK CANCER CHALLENGE THIS FEBRUARY TO CLOCK CANCER

Challenge yourself to a 35 minute workout every day in February. Every minute you clock represents one of the 35 Australians diagnosed every day with blood cancer or a blood related disorder.
Make your 35 minutes count by asking your family, friends and co-workers to donate to your Challenge.
LIFE-SAVING RESEARCH AND VITAL SUPPORT SERVICES
Here's how every dollar you raise will support Australians fighting blood cancer.
We fund research into blood disorders and cancers of the blood to create better patient outcomes.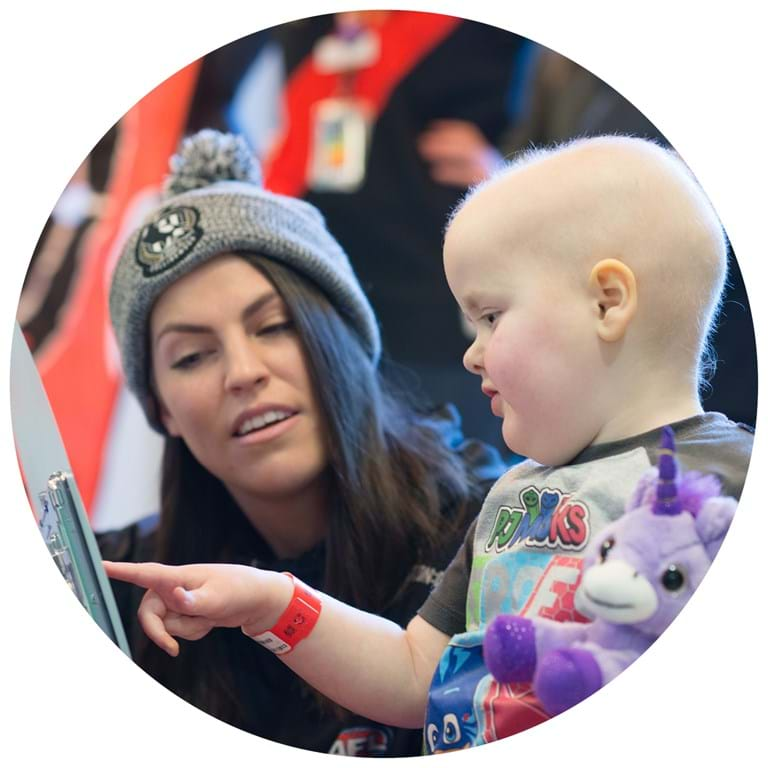 Our education support programs ensure children and young people stay engaged with their education while receiving cancer treatment.
We provide a home away from home for families who must travel long distances to access life-saving treatment.
Mix up your workouts this February to clock your 35 minutes every day. Whether you hit the gym or walk to work, every workout counts in The Clock Cancer Challenge.
Can't workout every day? Push yourself with a 70 minute workout one day, so you can have the next day off.

Don't want to workout alone? Team up with friends, family or co-workers and share the minutes.

Can't commit to 35 minutes a day? Every minute counts – set your own challenge for the month of February to Clock Cancer.