Coach's Pick -Lee Grundy's Branxton Pharmacy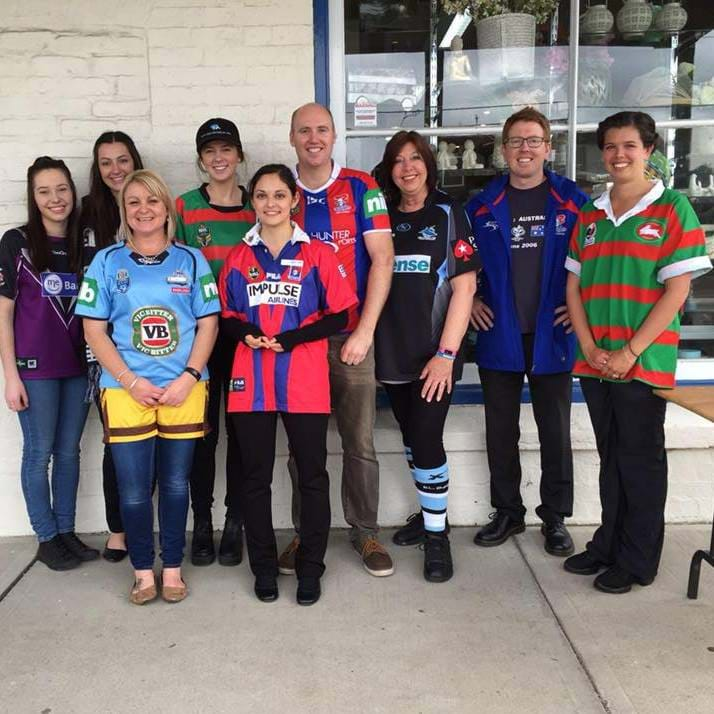 The team from Lee Grundy's Branxton Pharmacy had been looking for a community fundraising event that they could support, however they weren't looking for just any event they wanted one with a difference. They wanted an event that 'would be fun and energetic' so when they saw an advertisement for Footy Colours Day they knew they had found the event for them.
Working in the health care sector, the pharmacy regularly sees people affected by cancer and not just people with cancer but also family members, carers and other health care professionals.
"We appreciate that the Fight Cancer Foundation recognizes the many people that cancer impacts," said Lee.
In the weeks leading up to Footy Colours Day, the staff began sourcing prizes for a raffle from an array of local businesses and also received free advertising in the local newspaper, Branxton Greta Vineyards News to raise awareness of their event.
"On Footy Colours Day we had an absolute blast. We did only a little bit of work and the rest of the day was spent having fun," said Lee.
The Branxton Pharmacy encouraged their staff to contribute $10 to come out of uniform and everyone was required to bring a snack. Customers were invited to get involved and for a gold coin donation could sample the delicious goodies provided by staff or enjoy wine, cheese and biscuits in the afternoon. The staff also organized a sausage sizzle for a gold coin donation.
"The day was a great success. The support that we got from local businesses and the local community was outstanding. People came in and stayed for an hour just to chat and enjoy the festivities. Some people gave $50 without taking anything. It felt more like a social gathering with our friendly, loyal customers than a day at work. We will certainly be considering doing it again next year."
Congratulations Lee Grundy's Branxton Pharmacy!