Coach's Pick -Moonbi Public School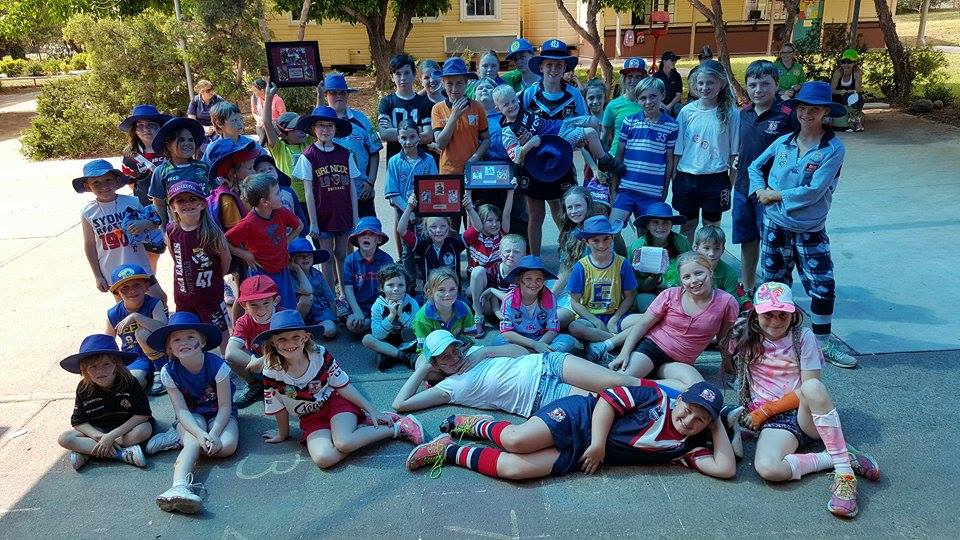 In their third year of participating in Footy Colours Day, Moonbi Public School incredibly more than doubled their fundraising efforts of 2014.
A day that was described as 'amazing' by Sports Coordinator Chloe Cornish the school held a range of popular activities for the kids and their families.
The students enjoyed a rotation of sports activities throughout the day including NRL, AFL, Soccer and Oztag – in which the parents also took part at lunch time.
The 75 students in attendance including kids from neighboring smaller schools Bendemeer and Tintinhull were treated to face painting, a lucky dip and a special canteen with proceeds donated.
"Our biggest event of the day was definitely the prize wheel where students could pick out their choice of signed footy frame. We had 30 frames donated and these were very popular with the students," said Chloe.
Throughout the day the school was visited by local media. Discussing the Footy Colours Day campaign Chloe said "I think it's a good idea because all of the kids like football already, it's easy to get them involved."
To cap off the success of the students fundraising efforts the teachers will be again coming to school in their pyjamas and the Principal will be dying her hair bright blue!
"Our students had a really fun time and we were very excited to hear about us winning this amazing award."
Congratulations Moonbi Public School!