Mark of the Year -Sydney Sports Medicine Centre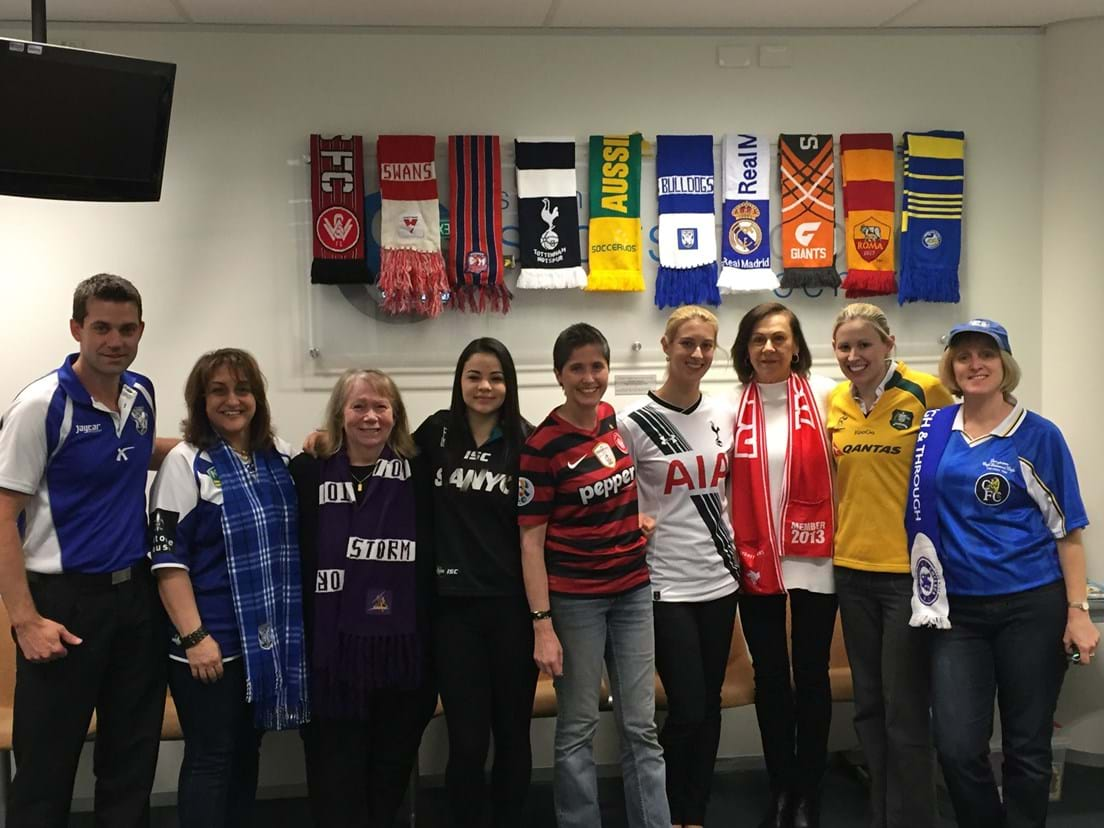 Having participated in 2014 the staff from Sydney Sports Medicine Centre wanted to improve upon their fundraising efforts of last year.
"I think we raised just over $300 last year, we wanted to do a bit better than that this year so we called on our contacts to help us," said Lisa.
Situated in Sydney Olympic Park for the past 20 years, the Sydney Sports Medicine Centre was able to reach out to contacts for generous donations towards a raffle and silent auctions. The staff was able to secure a fully signed football donated by GWS Giants for their raffle and silent auction items included Signed Jana Pittman 2006 Commonwealth game shirt, James Magnussen signed swimming cap, signed and framed Roger Federer and Lleyton Hewitt poster among other items.
"On the day we all dressed in our colours, not just reception, but all the doctors and physios also got involved," said Lisa.
The office was decked out with everyone's favourite football teams and all football codes were represented.
Speaking on why they choose to support Footy Colours Day Lisa said "As a sports medicine practice it is a perfect fit for us and I don't know anyone whose lives haven't been touched by cancer in some way. Have fun and raise money at the same time – who wouldn't want to do it?"
"We enjoy Footy Colours Day immensely, it's a great way to raise money for a really worthwhile cause," said Lisa.
"Next year we hope to raise the bar once again."
Congratulations Sydney Sports Medicine Centre!