Outstanding Team Performance -FDC Construction and Fitout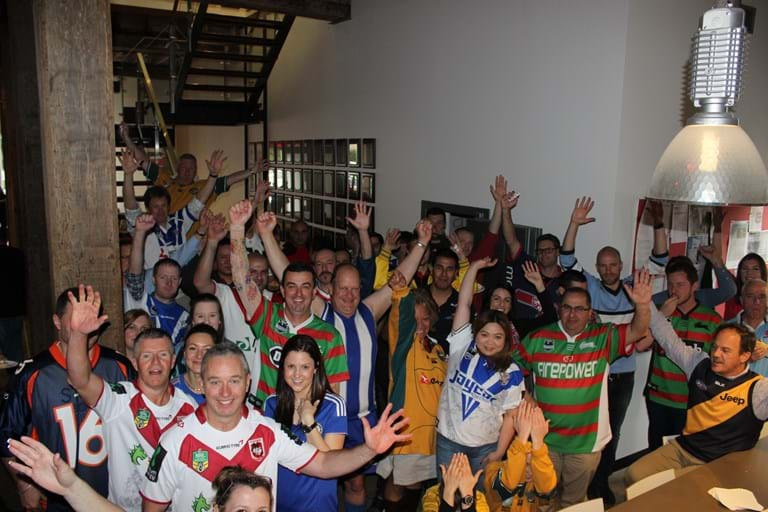 FDC is a multi-disciplinary building contractor with construction, fitout, refurbishment and services expertise with a team of over 360 people throughout Australia.
As part of their organization, FDC has a small but well established Charity Committee with a vision to make a direct tangible benefit to individuals or charities. The committee identified that Footy Colours Day was approaching and decided to get involved.
"This was an easy opportunity for us to raise money for a very worthy cause – 'easy' because of the many 'sport tragics' we have on staff," said Samantha Foster
"FDC's culture dictates that it's not a fundraiser unless you're laughing at your mates…. The typical FDC banter started with the invitation, the faces of our four FDC directors were photoshopped onto the bodies of four professional football players which set the tone immediately," said Samantha.
To make the day even more fun, FDC cleverly put a slight twist on the concept by encouraging staff to place a bet for another staff member to wear a jersey that might otherwise make them cringe. So FDC hosted a morning tea and staff donated $5 to wear their favourite footy colours or to place a bet.
"The result….. St George fans wearing Bulldogs jerseys, Kiwis wearing Wallaby jerseys, Queenslanders wearing NSW jerseys, Sydney FC fans wearing Western Sydney Wanders colours…… the list goes on and the photos speak volumes. The morning tea was our main chance to collect donations and to announce victims of the betting process for wearing competitor jerseys. Jerseys were worn all day throughout the office and was a good source of banter for the team," said Samantha.
"We're very fortunate to have a great team of generous people that do get involved and have a lot of fun in the process."
Congratulations FDC Construction and Fitout!