Team Spirit Award - St Mary of Angels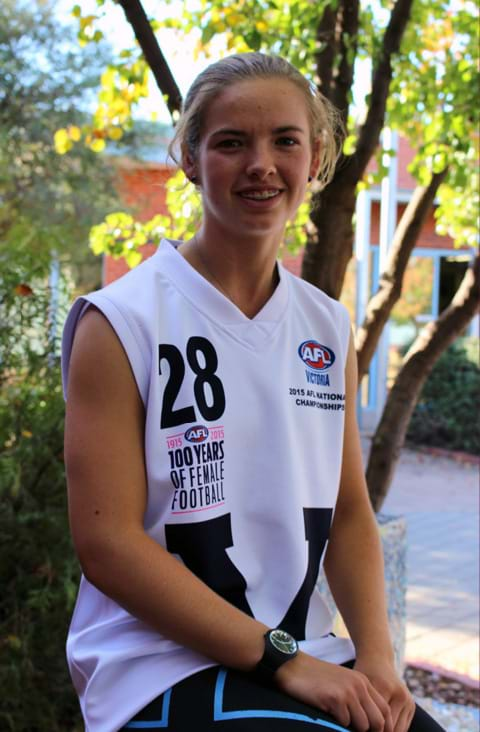 To help support Year 11 student Reni Hicks who was selected to represent Vic Country at the 2015 AFL Youth Girls Championships in Western Australia, the SRC at St Mary of Angels decided to host Footy Colours Day on Friday 1st of May.
Students were asked to don their favourite footy team's colours and make a gold coin donation with all money raised to be evenly split between supporting Reni and Fight Cancer Foundation's Footy Colours Day.
Reni travelled to Western Australia on Saturday 2nd of May to compete against the best female footballers the country has to offer and played extremely well. Reni was named in the best a number of times and was rewarded with being named in the All-Australian team, one of only two players from Vic Country to receive this honour – an incredible achievement.
Congratulations St Mary of Angels and Reni Hicks!