A visit from Jordan Lewis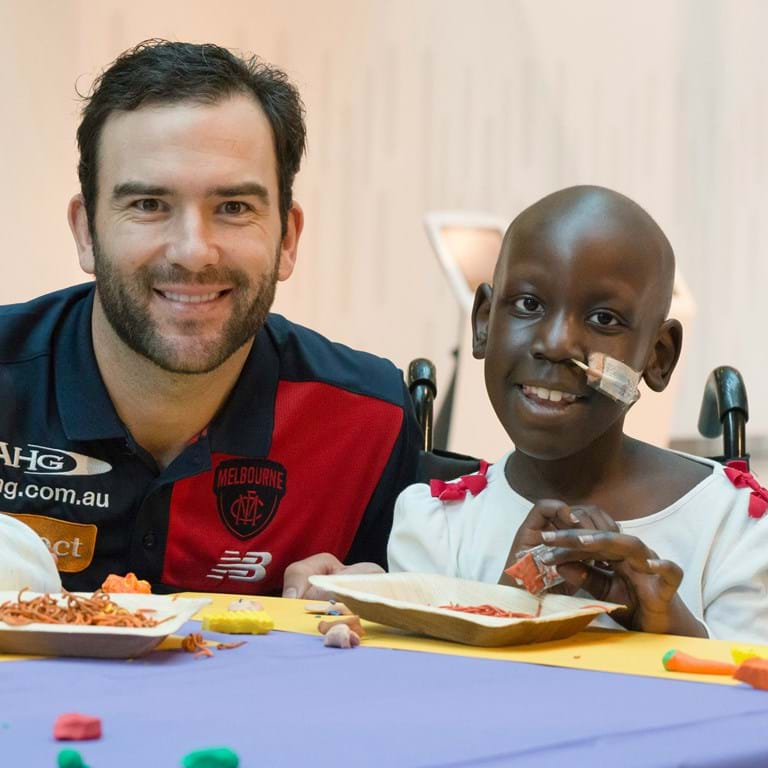 On 24 May, Melbourne Football Club midfielder and Footy Colours Day ambassador, Jordan Lewis, visited The Royal Children's Hospital as part of Victorian Education Week.
The theme for the week was "Healthy Body, Healthy Mind", and Jordan generously donated his time in order to teach the students and their families about healthy eating habits.
Using plasticine, Jordan recreated his favourite pre-game meal – salmon with vegetables, salad and a bread roll.
The kids loved Jordan's fun take on healthy habits, and enjoyed getting the chance to bond with the Demons' star.