Sadie meets her Footy heroes!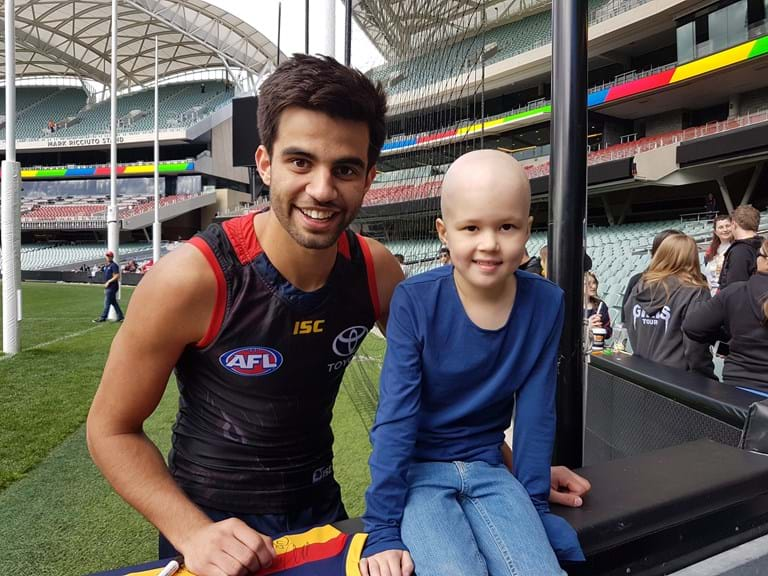 Young learner Sadie, a member of our 'Back on Track' education support program, got to meet her Adelaide Football Club heroes as part of a special experience setup by the Footy Colours Day team!
Seven-year-old Sadie was diagnosed with acute lymphoblastic leukaemia in October and has been able to continue with her education during the past ten months of internsive chemotherapy treatment with the support of Back on Track.
Sadie and her family enjoyed meeting their favourite Adelaide players at an Adelaide Football Club training session.
"She misses out on school, she misses out on going to the footy...so it's nice to get to do something special," said Melissa, Sadie's mum.
---