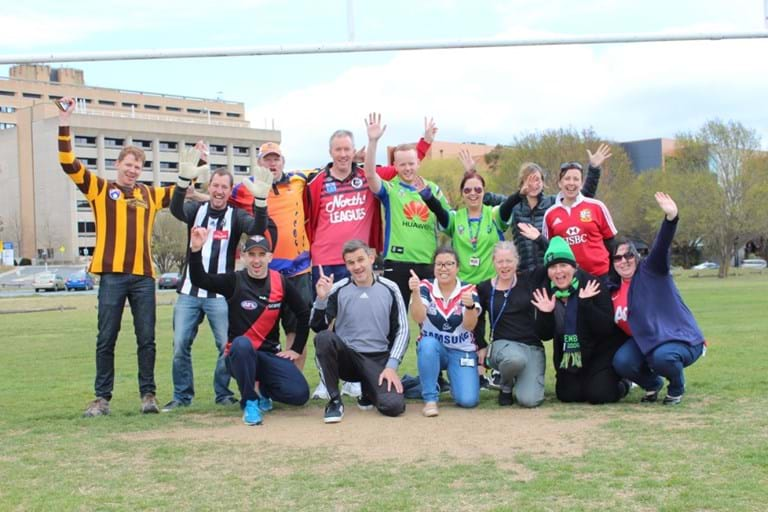 ACT Pathology got creative with their Footy Colours Day celebrations in 2017.
"Dressed in our footy jerseys, we gathered a few people for a picnic lunch and footy kick off. When the goals were missed, that person had to put money in the bucket. That bucket was then donated to Fight Cancer Foundation's Footy Colours Day.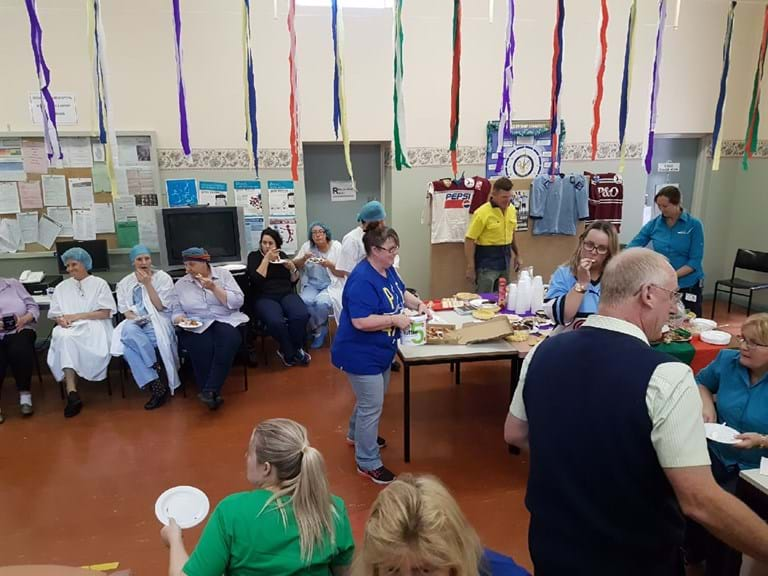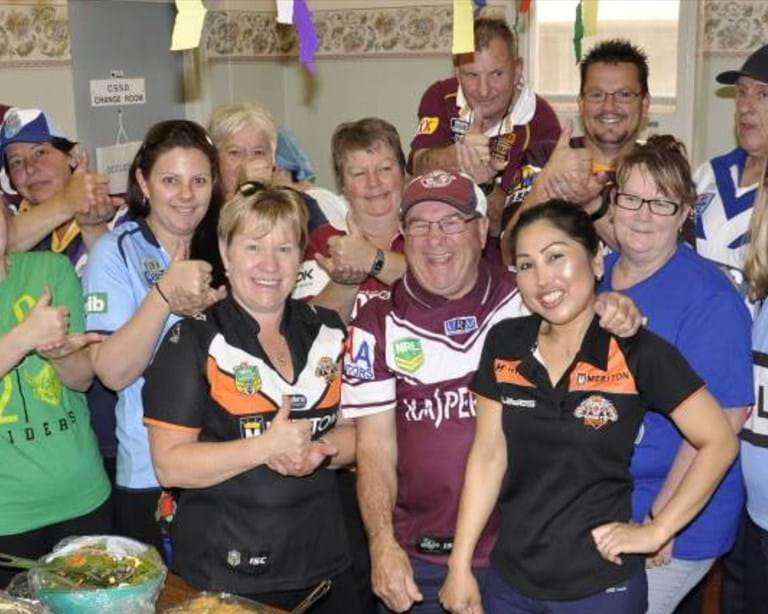 We loved seeing Goulburn Base Hospital show their true colours this year.
"We had a raffle, all prizes were donated by local businesses and raised over $900 . Then we put on a lunch courtesy of Crust Pizza, Red Rooster and the domestic staff at the hospital which was beautiful, and raised $164 from that. So altogether we raised $1064.35.," said Michelle.
Gardiners Run Golf Course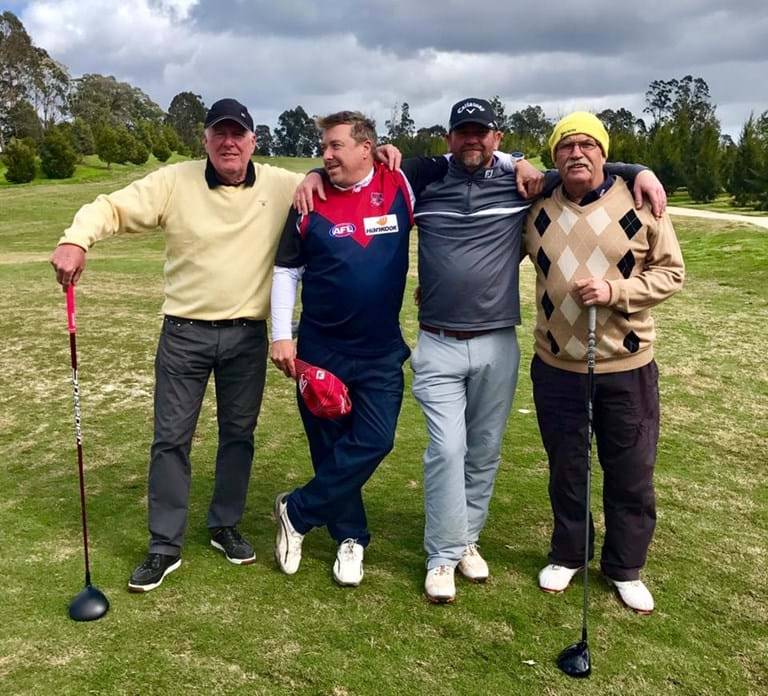 Golfers at Gardiners Run hit the fairways wearing their favourite teams' colours again in 2017.
"Footy Colours Day on AFL Grand Final day is now an annual event here at Gardiners Run. We encourage all golfers to put there colours on and donate a gold coin to participate in the day. Our members love it and are not afraid to show there teams alliance, especially if they have had a successful season! This is a great cause and we look forward to participating in the event again next year!" said Leigh.
Parliament House Social Club (NT)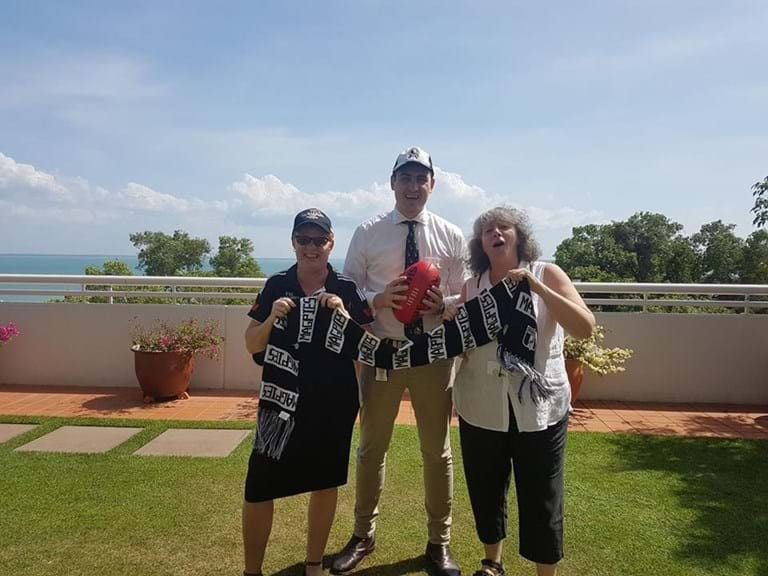 We have loved seeing people from all across Australia participate in Footy Colours Day this year.
"The Northern Territory Parliament participated in Footy Colours Day by encouraging staff around the building to wear footy colours and donate at various locations. Pictured are the Collingwood Supporters in the Department of the Legislative Assembly on the Speaker's Green," said Thomas.
Merrylands Bowling Club & Guilford Bowling Club
The Merrylands and Guilford bowling clubs the embraced the opportunity to show their true colours in 2017, hosting a competition between the two clubs.
"We have two venues which participated, so we made it a competition to see which club could raise the most and then combined we had to beat what we raised last year. We all had such a great time with the added rivalry. Can't wait to do it again next year," said Shereen.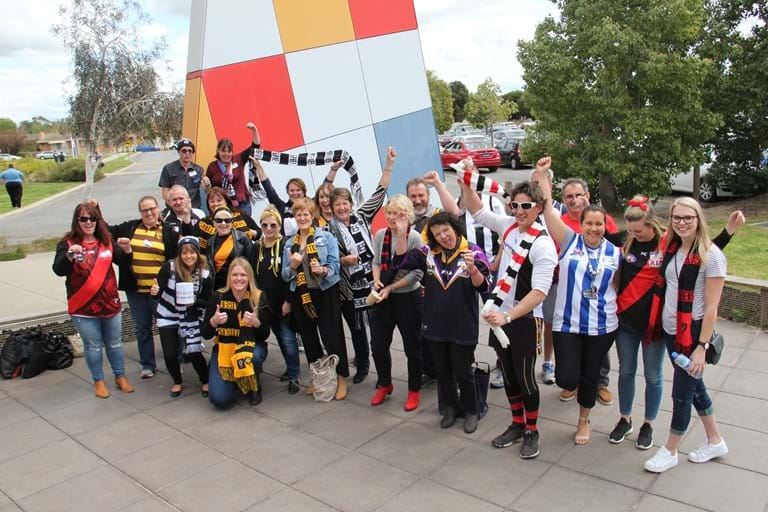 The staff at GOTAFE held their Footy Colours Day at the end of September.
"Last week GOTAFE attended their last Staff Development Day for the year.
The day was quite colourful with staff getting dressed up for Footy Colours Day. It was a great day raising much needed funds for the Fight Cancer Foundation. Altogether staff raised $403.55!" said Sarah.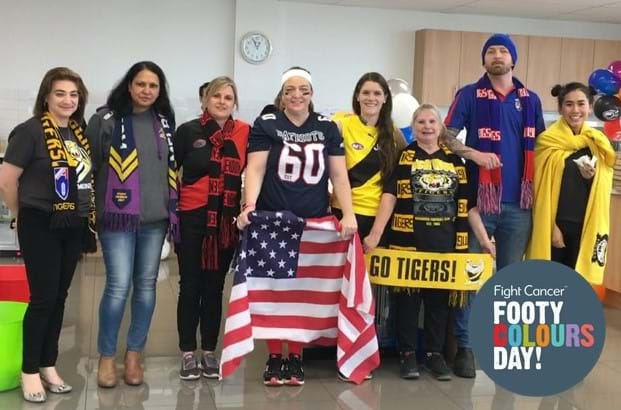 BWX Australia wore their team's colours with pride for Footy Colours Day.
"We held a Footy Pie Lunch with a dress up competition. All codes of football were represented even American Gridiron. We raised $400 from the event and everyone loved the chance to be a little silly and support their team," said Kelly.
Department of Planning, Lands and Heritage
The Department of Planning, Lands and Heritage showed their true colours again in 2017.
"For the past couple of years, staff at the Department of Planning, Lands and Heritage (formally Aboriginal Affairs) have supported Footy Colours Day and more importantly raising funds to help kids living with cancer. Coming together means so much to ensure that kids with cancer achieve the same educational milestones as their peers," said Elaine.
Jemena - Broadmeadows
Energy company Jemena wore their team's colours with pride for kids with cancer, and hosted a barbecue for their staff to enjoy.
"We held a successful Footy Colours Day where we held a BBQ lunch funded by our company to bring all of the site and other Jemena personnel together. To raise money we held a raffle with prizes donated, took cash donations on the day and held a footy sweep. We also held a longest kick comp for fun. Donations for the raffle were meat trays donated by a local butcher and generous donations from teams of a gift basket and gift vouchers. We managed to raise over $500 on the day, achieving our target. We will be looking to make the day bigger next year!" said Ben.
Schools around Australia are really getting behind Footy Colours Day this year and are coming up with clever ways of helping kids with cancer continue with their education.
One school to already celebrate Footy Colours Day is Malvern Central School – who held a school-wide fundraising day full of fun footy activities including a sausage sizzle and auction to help kids with cancer continue with their education.