Faces of Hope Barb Speldewinde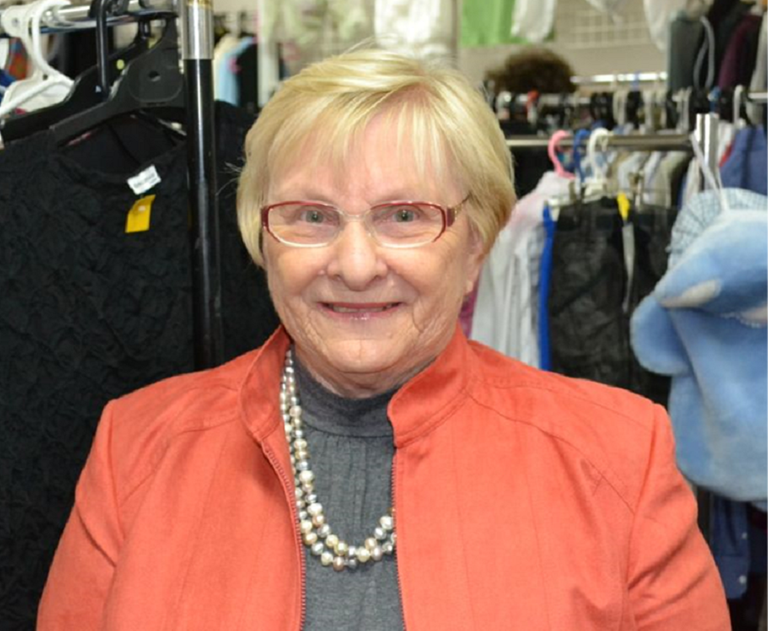 Barb Speldewinde has been a loyal supporter of Fight Cancer Foundation for 17 years. Volunteering for up to 20 hours each week Barb manages Fight Cancer Foundation's Recycle Shop in Geelong. Barb is a much loved and integral part of the Fight Cancer Foundation family.
How long have you been involved with Fight Cancer Foundation?
I have been involved with Fight Cancer Foundation since November 2000.
What do you do for Fight Cancer Foundation?
As a volunteer I have taken on many exciting and rewarding roles including:
Volunteering and later managing the Fight Cancer Foundation Recycle Shop in Geelong West. This entails coordinating all volunteer staff, managing stock and promoting the Recycle Store to the local community.
Setting up a recycle program to ensure any donated items that we can't sell don't end up in a land-fill!
Engaging with migrant and Work for the Dole volunteers and assisting them to find full-time employment.
Distributing and servicing over 100 collection tins and Fight Cancer Foundation merchandise within Geelong and surrounding areas.
Promoting Fight Cancer Foundation at the Student Introduction Day at Deakin University, Waurn Ponds Campus, Geelong.
Visiting schools and businesses within the Geelong region to promote Fight Cancer Foundation's major fundraising campaign Footy Colours Day.
Organising community fundraisers and event volunteers.
Setting up and running the Geelong Bone Marrow Donor Branch until its closure in 2009.
How did you become involved?
I become involved with Fight Cancer Foundation after my son-in-law received a bone marrow transplant at the Royal Melbourne Hospital in 1997.
Why do you choose to volunteer your time with Fight Cancer Foundation?
In 1997 there were six young people between the ages of 18 and 26 who were diagnosed with blood related cancers within a 5 mile radius of my home. I knew every one of them as they went to school with my children.
Today there are two alive. They are the reason for my volunteering.
---