Faces of Hope: Ray and Marie Schembri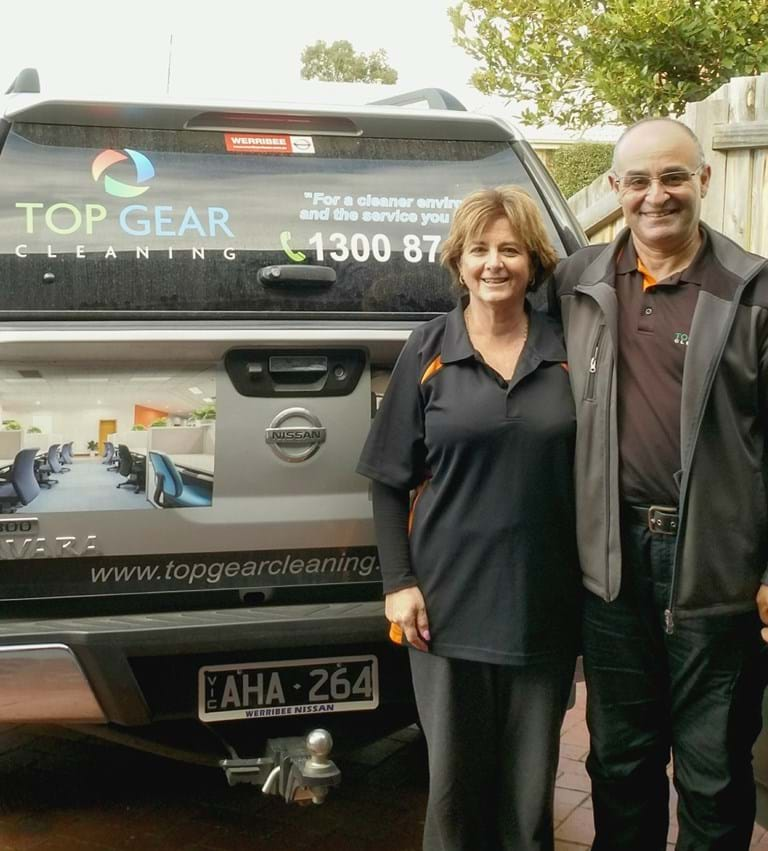 This month's Face of Hope are Marie and Ray Schembri, from Top Gear Cleaning, who have been incredibly generous supporters of Fight Cancer Foundation for 10 years.
Marie and Ray support Fight Cancer Foundation's accommodation centre, BMDI Rotary House in North Melbourne in a variety of ways and are vital part of the Fight Cancer Foundation community.
How long have you been involved with Fight Cancer Foundation?
Marie and I have been involved with Fight Cancer Foundation for about 10 years.
What do you do? (What does this involve/look like?)
We help in any way we can. We supply BMDI Rotary House with cleaning products and toilet paper at no charge, we contribute to the Christmas and Easter Hampers Fight Cancer Foundation provides to families staying in BMDI Rotary House during those holidays, and to further help families in the fight against cancer we have made two visa cards available to families should they require financial assistance.
Two years ago, Marie and I also donated a car to help families get to their appointments easier or to simply have a fun day out.
How did you become involved?
We initially became involved through one of our clients, we were doing residential cleaning and one of our clients was employed by Fight Cancer Foundation and asked if we could clean BMDI Rotary House.
Why do you choose to volunteer your time with Fight Cancer Foundation?
We see firsthand the great work of Fight Cancer Foundation at BMDI Rotary House. We have met some of the beautiful families and see how much they appreciate the help from the foundation.
We also have attended a few functions where we have met the people who are behind Fight Cancer Foundation's BMDI Rotary House - these people work tirelessly for these families in need. It's an honour to help and be part of a great cause.