Ken's Story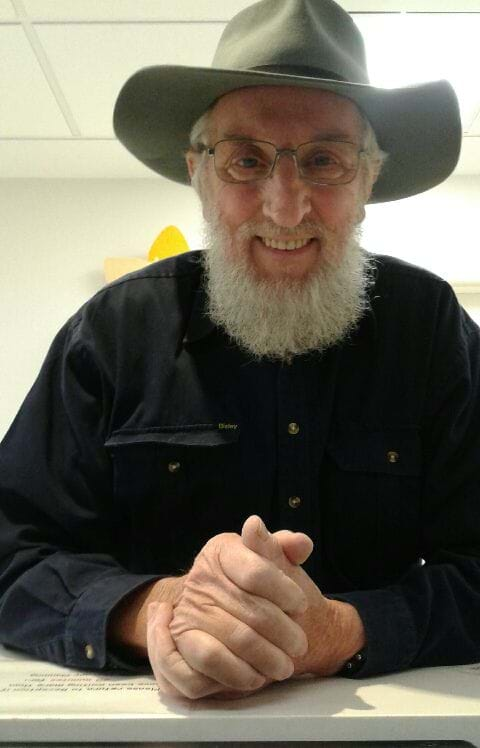 Ken was a fit and active 70 year old who loved to spend time with his great nieces and nephews. He had retired from a 30 year career at the Port Arthur Historic Site some years ago, but continues to archive for the organisation as a volunteer. When he could, Ken would get away on cruise ship holidays around the world.
Then, in early 2017, completely out of the blue, Ken was diagnosed with prostate cancer. He had no symptoms and no family history of cancer.
Luckily, Ken is vigilant about his health. "Since I was 50 years old I've had a complete medical check every five years," he explains. It was at one of these routine check-ups that doctors noticed Ken's Prostate-specific antigen (PSA) levels had risen.
Ken was given the devastating news that he had cancer.
Due to the aggressive nature of Ken's cancer, treatment options were limited. Within a few weeks of being diagnosed Ken had started a heavy-duty treatment course. Ken would be receiving radiation treatment five days a week for eight weeks.
For Ken who lives a two hour drive from Royal Hobart Hospital, the thought of commuting five days a week while undergoing intensive radiation treatment was daunting.
He trialled the long commute for one week, but quickly realised it was too much for him. Especially while receiving radiation and anti-testosterone implant treatment. That's when a social worker from W P Holman Clinic told him about Fight Cancer Foundation's accommodation centre, John Opie House.
A five minute walk to Royal Hobart Hospital, John Opie House was the perfect home away from home for Ken. As he was required to be at the hospital for treatment five days a week, the short commute was a godsend. It is also across the road from the State Archives, so Ken was able to carry on with his normal life as a volunteer archivist for the Port Arthur Historic Site.
Having a room at John Opie House meant Ken could focus on his treatment. He was so grateful to not have to worry about the day-to-day chores it takes to maintain a house…"It wasn't too difficult being away from home – it was great to be able to have a bit of a rest in the evenings with no house-work to do!"
Ken appreciated having the same room for the duration of his time at John Opie House. It meant he didn't have to pack his belongings to 'move out' each week. This, along with the caring staff at John Opie House helped Ken to feel more at home.
It's wonderful to be able to share with you that Ken's treatment was successful. His PSA levels continue to reduce and are now almost at zero. There are many factors which contributed to Ken's positive results, and Ken believes that one of them was the stable and caring environment provided by John Opie House.