Faces of Hope: Kate Richman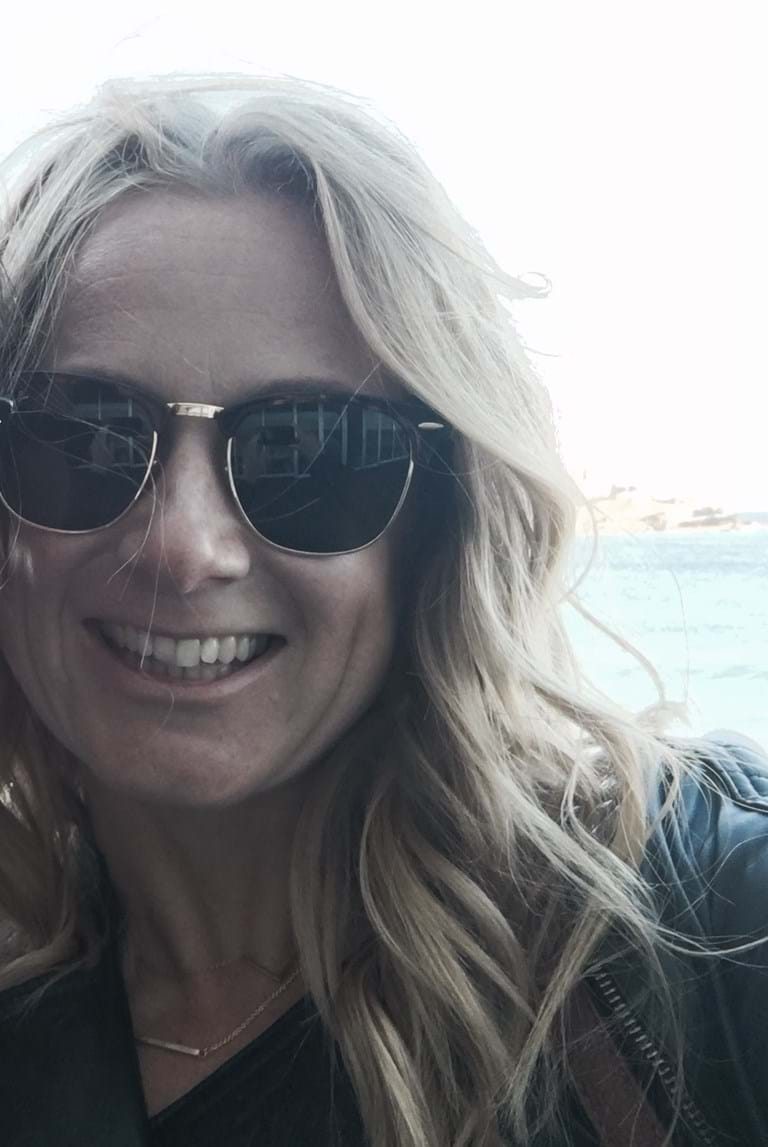 Meet Kate Richman, member of TEAM Fight Cancer.
Kate tackled the 2017 Karma Resorts Rottnest Channel Swim on Saturday 25 February and used this personal challenge as the perfect opportunity to raise funds for people living with cancer and their families. We sat down with Kate to learn more about what was driving her as she prepared for this mammoth swim.
What made you decide to take on the Rottnest Channel Swim as a way to fundraise for Fight Cancer Foundation?
I have previously taken part in a number of ocean swims but never thought I would be able to swim further than the standard ocean swim race distance of 2km.
In December 2015, I decided to push myself and attempt a 5km ocean swim race which I completed and was quite surprised about. Since then, I have pushed myself a bit further and have completed three 10km ocean swims (one of which was in Norway). I had known about the Rottnest swim for some time but never thought it would be something on my radar on the basis 'what sane person swims 20km in shark infested waters'.
In October 2016, I was looking for a new challenge and a distraction. While most people may pick up a book for a distraction, knowing that exercising helps with my anxiety and knowing that Rottnest would provide both the challenge and distraction I was looking for, I decided to bite the bullet and push myself out of my conform zone and enter. That said, within minutes of entering I got the usual 'buyers remorse' and went into panic mode a little.
As the Rottnest Channel Swim is a pretty big event I decided that it would be a good time to also raise money for charity and to help a cause that is close to my heart.
Why have you chosen to support Fight Cancer Foundation?
I chose to fundraise for Fight Cancer Foundation as unfortunately, both sets of my grandparents have died from the awful disease that is cancer. In addition, some close friends of mine have also lost loved ones as a result of this disease.
Having seen the effects this disease can have on all parties involved I wanted to support a charity that not only provided care and treatment for the people suffering from the disease but also a charity that helps provide support to the families and carers. In addition, I think that assistance provided throughout the illness is just as important as the administration of the treatment and the research into the disease. On that basis, I decided that Fight Cancer Foundation was an excellent cause to support.
What have you enjoyed about being part of TEAM Fight Cancer?
I have enjoyed being a part of TEAM Fight Cancer, they have provided support and assistance through the fundraising process and it is rewarding to know that the money raised will go to a worthwhile cause.
---
Congratulations and a huge thank you to Kate for raising more than $3000 to support people living with cancer and their families.