Face of Hope: Elizabeth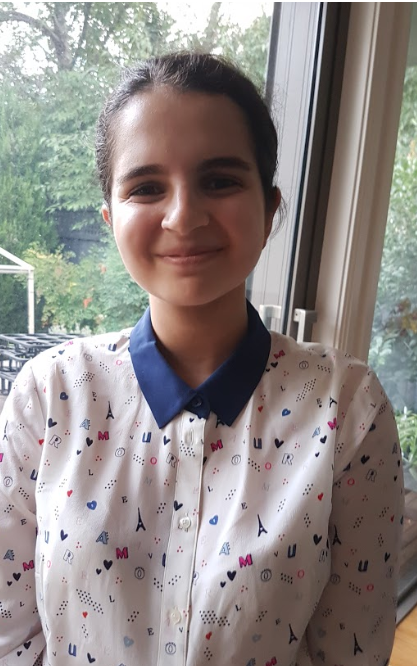 Elizabeth has been volunteering with Fight Cancer Foundation since early 2016. Assisting the processing team with various administration tasks, Elizabeth helps out during each university break, providing much needed support during busy times of the year.
How long have you been involved with Fight Cancer Foundation?
I have been involved with Fight Cancer Foundation since the beginning of 2016.
What do you do?
I mainly help the administration team at the main office with various tasks including sorting through mail and processing donations. I also record surveys from Fight Cancer Foundation's generous supporters and help perform data entries from the accommodation centres. I assist with any tasks to ensure that everything runs smoothly and efficiently as well as helping out during busy periods such as the fundraising events Red Ball and Footy Colours Day.
How did you become involved?
After graduating high school, I wanted to use my free time during the summer holidays to help a charity that works tirelessly to make a difference in an area that I am passionate about. I enjoyed having the exposure to how this charity operates and being part of a supportive and encouraging team that is hard-working and willing to make a difference. Since then, I have been avidly supporting Fight Cancer Foundation during each university break (despite studying interstate) and supporting the team at the office.
Why do you choose to support Fight Cancer Foundation?
As a medical student, I can see the devastating impact that blood cancer has on the patient and their family as well as the integral need to provide support and research to discover new possible treatments. This charity not only helps significantly in the area of research and treatment discovery, but also maintains the accommodation centres for patients and relieves financial and emotional stress for their families while they are undertaking treatment. I also saw that Fight Cancer Foundation had a unique emphasis on wellbeing by seeing members of the team visit patients in the accommodation centres during Easter and Christmas.
By volunteering with Fight Cancer Foundation, I have felt motivated and empowered to help make a difference in the community and change in patient's lives.
To find out how you can get involved by volunteering, visit our volunteer page.