Kanga Coachlines joins the fight against cancer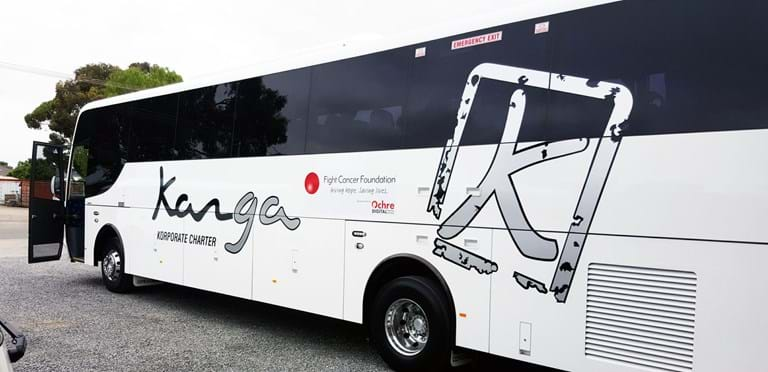 Operating a corporate bus service since 1994, Kanga Coachlines provides tours, transfers, coach hire and charter bus services in South Australia. They have over 40 vehicles and one of them is fighting cancer!
Many Kanga employees have been touched by cancer, so the company decided to join TEAM Fight Cancer by promoting Fight Cancer Foundation on two of their large charter coaches – one was spotted in Melbourne recently, so thank you to Kanga and Ochre Digital (who donated the signage)!