How Harrison is helping kids like him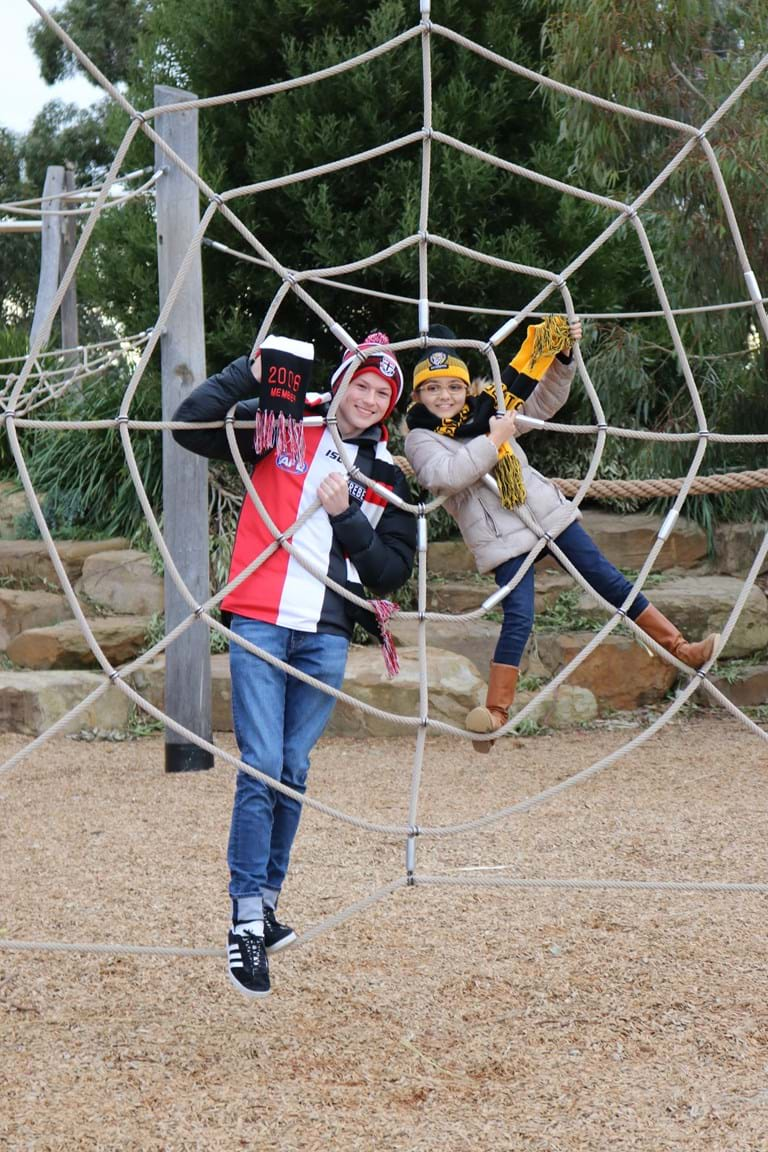 This Footy Colours Day season, 18 year old Harrison Cole is sharing his story to help raise awareness of Fight Cancer Foundation's education support programs.
In January 2017, Harrison was a young, fit 17-year-old when confronted with a completely different set of worries. Harrison had been to the doctor with a sore shoulder after "mucking about with mates". He expected to need rest. Instead he was diagnosed with osteosarcoma, a cancer that attacks bones.
Harrison admits, "When I heard the diagnosis I didn't know what to do. I didn't cry or get angry. I felt blank and it was hard to process. You just don't expect cancer to happen to you."
You might already know from our work that keeping children connected to school is a vital part of supporting them through the traumatic experience of cancer treatment.
"I stayed in touch with my school mates on social media, but I didn't want them coming in to see me. I had just started Year 12 and was worried about missing so much school. Fight Cancer Foundation came to my rescue and funded a teacher," said Harrison.
In 2018, it is estimated that more than 1,000 Australian children will be diagnosed with cancer.
As you can imagine, this has a devastating effect on their education and friendships. On top of dealing with their life-threatening diagnosis, children can feel lonely and disengaged when their schooling is interrupted.
Children worry about missing out or falling behind. As Harrison tells us, "Not having control of my life was very frustrating. But I looked forward to seeing my teacher every week."
Harrison underwent chemotherapy for seven long months and missed the entire school year.
For Harrison, the practical support of Fight Cancer Foundation's education program meant he didn't have to worry about school. Instead he channeled his energy into fighting cancer and getting better.
In fact, he tells us, "I really looked forward to my weekly learning session, as it got my brain working! It was an important part of my rehabilitation."
"I am very grateful for the program funded by Fight Cancer Foundation. I restarted Year 12 this year. Although I am taking it slowly by finishing VCE over two years," said Harrison.
Every dollar you raise through Footy Colours Day will support children and young people like Harrison continue with their education. Harrison is showing his true colours, and you can too! Register now to host a Footy Colours Day event at your school, workplace, group or club.
---