Make the Minutes Count this November with Jake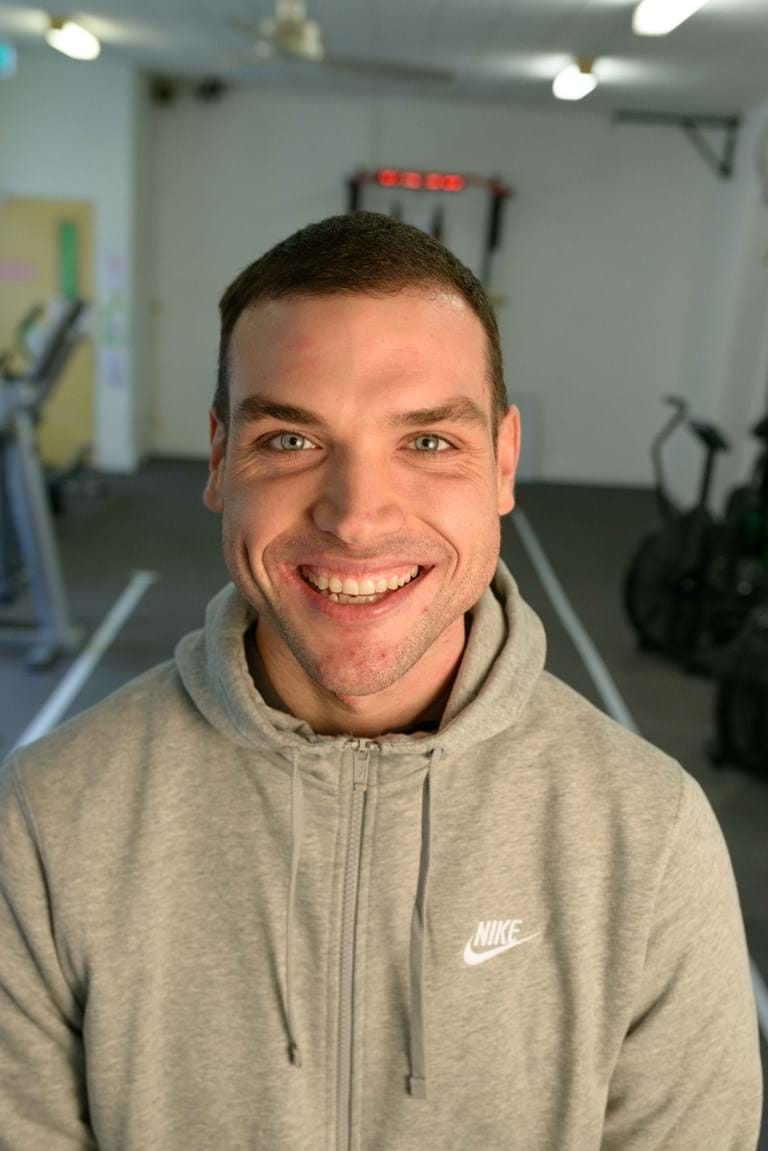 In 2016 we shared with you the story of Jake, who was diagnosed with Acute Myeloid Leukaemia (AML) when he was 24.
We are happy to share that Jake is now two years post his Cord Blood Transplant and remains cancer-free.
Jake's experience with blood cancer has inspired him to partner with Fight Cancer Foundation as the face of our new fundraising campaign, The Clock Cancer Challenge.
Jake knows firsthand how Fight Cancer Foundation helps Australians living with cancer. After being diagnosed with AML, Jake had to relocate from his home in rural NSW to Melbourne in order to access life-saving treatment. While in Melbourne, Jake and his family found a 'home-away-from-home' at Fight Cancer Foundation's BMDI Rotary House, where they lived for six months.
"Luckily for me, Fight Cancer Foundation was there and supplied an apartment for me and my family across the road from the hospital. This was a huge relief as it meant my family could be there to support me while I underwent treatment," said Jake.
Jake is calling on you to join him in 'Making the Minutes Count' this November. Challenge yourself and your friends to get moving for 35 minutes every day - pick a physical activity of your choosing and seek donations from family, friends and co-workers.
All it takes is 35 minutes a day to make a difference.
"It's really important that people get behind The Clock Cancer Challenge this November because I want all families to have access to the same support services provided by Fight Cancer Foundation that my family and I had. Without them, we would have been lost," explains Jake.
Fight Cancer Foundation's Managing Director, Eric Wright, believes The Clock Cancer Challenge is an easy way for people to make a difference in the fight against cancer.
"Thirty-five Australians are diagnosed with blood cancer or a blood-related disorder every day, this new fundraising campaign is a simple and fun challenge that people can take to directly support families affected by blood cancer."
Watch the video below to hear more about Jake's experience with Fight Cancer Foundation, and how a blood cancer diagnosis changed his life.
Click here for more information and to register for The Clock Cancer Challenge.
---