Update on Bella's Story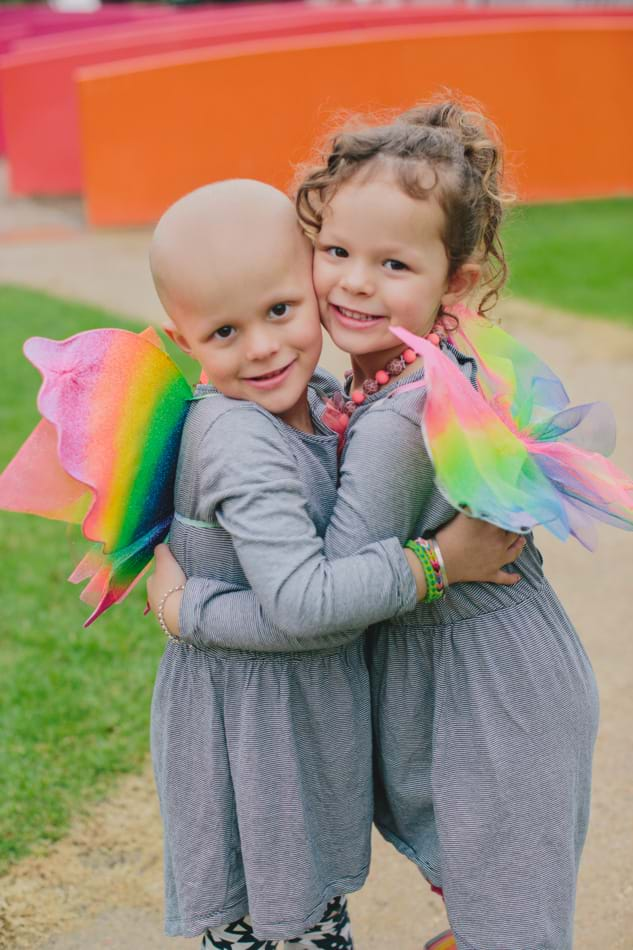 You may remember that in 2013, little Bella was only three years old when she complained of a sore throat.
Thinking it was only tonsillitis it was a shock to her parents, Casey and Keegan, when the doctors discovered a tumour the size of a golf ball in Bella's throat. It felt like their world was falling apart.
"That was it. Bella had cancer and we were booked in for chemotherapy in Melbourne three days later. Things happened very fast. It was so scary. I was 38 weeks pregnant, the rest of our family was in our small country town 200km away and we couldn't go home," said Casey.
Home is very important – particularly to Bella as she is an identical twin. She and her sister Lahni were inseparable. "Before Bella was diagnosed the twins hadn't been apart for even a few hours. They have such a special connection," explained Casey.
Bella and her family found a comfortable home away from home in one of Fight Cancer Foundation's accommodation centres during Bella's treatment.
"We believe it was staying together as a family at Fight Cancer Foundation's accommodation centre that gave Bella the best chance to beat her cancer. We couldn't have done this without Fight Cancer Foundation because we simply didn't have the resources to be able to fight this disease."
Bella is now three years cancer-free and has just completed prep at school. She's caught up to Lahni in every way – in height, weight, socially and academically – and as Casey says, "We're back to normal as a family."
---
---
As you can see from the photos, Bella is learning to be a kid again and doing really well.
---
---